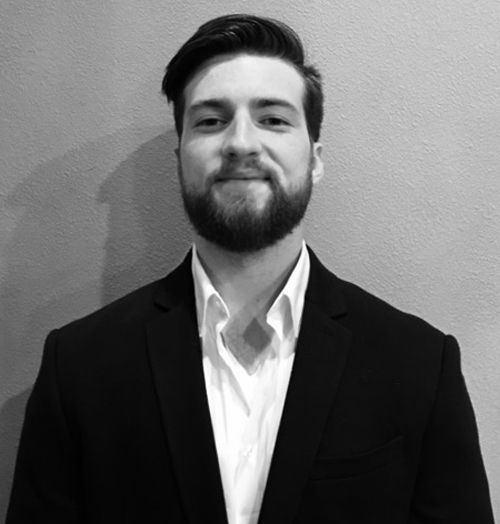 Bradford Lineberry
REALTOR
615.477.0030
Agent ID #3345044
Degree: Bachelor of Accounting from Lipscomb University
Associations: Young Professional Advisory Council Ambassador for the Orlando Regional Realtor Association
Skill set: Focus in Commercial Real Estate
Bradford enjoys Philosophy, Greek Mythology, Classic Rock, Wine, Body Building, Superhero Movies, and most importantly FOOD.
While taking part in these activities, Bradford achieved his Bachelor's Degree from Lipscomb University (Nashville, TN) in Business Accounting. He is now pursuing his MBA from Rollins College: Crummer Graduate School of Business in Winter Park, FL. Bradford is currently focused on his MBA, but plans to learn Italian and Greek in the near future.
Bradford grew up in Nashville, TN and is now living in Celebration, FL. He plans on staying in the Central Florida area for the foreseeable future and loves the Florida weather and culture. Bradford is a hard worker that always seeks to accomplish his and his client's goals. No task is too small or too large for him to complete, and he always has a smile on his face.
He looks forward to making a name for himself in real estate and plans to continue improving his skills and knowledge within the field. Bradford is well aware of the "hot" areas in Orlando and can help find the right property for you. He has grown up in the industry and has experience in several areas of real estate.
Call today so he can help you achieve your goals! (615) 477-0030
My name:
Bradford Lee Lineberry
I am:
American
Born In:
Nashville, TN
Languages Spoken:
English (Native)
Proudest Moment:
Beginning career in Real Estate
Biggest Challenge:
Learning to refurbish and repair Apple products.
Alarm Clock:
A daily tool used to achieve my daily goals.
Perfect Day:
A long day of relaxation in the Florida sun with close friends and family.
First Job:
Working with my father in the commercial development industry.
Super Hero Power:
Super Strength
Favorite Orlando Neighborhood:
Celebration
Inspiration:
Developing something out of a place no one else expected.
William Charles Realty is:
Top Notch
What do you love about Orlando?
Orlando has become a melting pot for several different cultures and home to some of the worlds largest and most well-known attractions. Both of which are reason enough to love the city of Orlando, but there is much more to love. One of my personal favorites attributes is Orlando is a foodie's paradise! Some of the best food and chefs can be found right in your backyard here in Orlando. There is something for every person in this wonderful city, from some of the top rated golf courses, to the short drive to the local beaches. Orlando is a growing city that has something for every person who comes to live within it's borders!